Business Plan Competitions
Winner of 2007 UCF Joust Business Plan Competition ($5,000)
Finalist in the 2007 Sunshine State Venture Challenge in Cocoa Beach
Finalist in the 2008 National Nacent Business Plan Competition in Indiana
Noteworthy Speaking Engagements
Business Accomplishments & Experience
Bright Impact is an online platform that enables students and educators to manage their service learning and social entrepreneurship projects and measure their impact.
CO-founder of GroupTable (2008-2013)
GroupTable was a collaborative software tailored for student group projects and study groups that was launched in February 2008. GroupTable had over 10,000 users around the world at the time of exit for an undisclosed amount.
Founder and CEO of Brand Advance (2009-Present)

Brand Advance is an Orlando Internet Marketing Agency that specializes in internet marketing strategy, search engine optimization, social media, branding and web design. The Brand Advance team has helped advance hundreds of companies including well known brands such as Tupperware, UCF, OfficeMax, PBworks and more.
Online Marketing Strategist for the GrowFL program (2010-Present)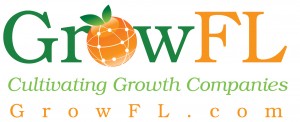 Working with the Edward Lowe Foundation, a nationally recognized entrepreneurship development organization, GrowFL applies lessons learned from the proven art of "economic gardening", pioneered more than a decade ago in Colorado and now being applied nationwide to help second-stage companies grow. GrowFL will draw on the strength of a unique partnership that includes the Florida Economic Development Council, Enterprise Florida, Workforce Florida, the Florida High Tech Corridor Council and others working to identify and cultivate hundreds of growth companies. Brand Advance was hired by GrowFL in 2010 to provide second stage companies in Florida assistance in developing and improving their internet marketing efforts. My role in the program is to work with the second stage companies ($1 million+ in revenue and 10 or more employees) and advise them on how to grow their business through the use of social media, SEO and other online marketing strategies.
The University of Central Florida is the second largest university in the United States with roughly 60,000 students attending each year. Apartments UCF is the best place online to help prospective and current UCF students find a place fit for a Knight while attending the University of Central Florida. Find, view descriptions, images, maps and videos of UCF Apartments.
Co-founder of Rent to Own Magazine (2007)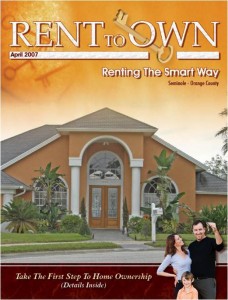 Rent to Own magazine was started in March, 2007 while I was a Junior at UCF. The first week we started generating revenue from advertisers.  Instead of continuing to run the publication while in school we merged our advertisers into a larger Florida home publication and worked out a profit sharing arrangement.
Marketing/Director of Premium Blogger Relations at IZEA (2008-2009)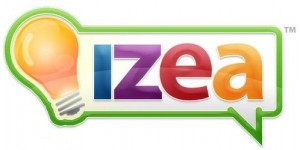 IZEA is one of the top Social Media Marketing companies in the country. My role while there in addition to marketing, was to identify and build relationships with the top influencers in the blogosphere and connect them to IZEA's clients- (Advertisers like MTV, Sears, Microsoft, SeaWorld, and many more) for various Social Media & Internet Marketing campaigns. Though many of the campaigns were focussed around Sponsored conversations and blog marketing I also helped run campaigns for affiliate marketing, twitter marketing, facebook marketing, CPC (Cost per click advertising) and more. I helped start the premium blogger network in SocialSpark and worked with thought leaders/A-List Bloggers like Chris Brogan, Brian Clark, Julia Allision, Wendy Piersall, Chris Pirillo and more. I stepped away in May 2009 to focus on my own endeavors full time.
VP of Marketing for Flirt Clothing
Flirt clothing was founded in 2005 by my friend and college roommate. I worked with Flirt from the beginning negotiating costs of production, setting up distribution channels and working on the overall marketing of the brand.
Charity
Active Volunteer for Four12