Been Busy…Stay Tuned for more posts
Hi Everyone,
I've been extremely busy lately and haven't had much time to come up for air and post on my blog.  I was out of town for a week in Vegas for Affiliate Summit West then came  back and have had a lot of obligations for both IZEA and my start-up (GroupTable) late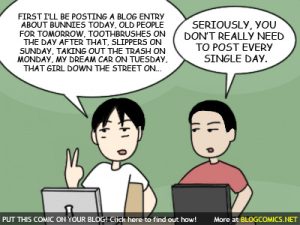 ly.  It's the beginning of the semester so many students across the country are going back to school and so GroupTable's usage is really picking up.  GroupTable also has a bunch of other things in the works, which I'm not able to talk about until they come to the light, but trust me it's awesome.

(But time consuming)
Rest assured I will have some good posts in the near future.
Thanks for your patience