By: David Brim
October 18, 2008
Ted Murphy of IZEA just asked this question via twitter:

Very good question and I wanted to elaborate about this.
My first response to Ted was that it really depends what game we're playing, what the perks are of winning and what the risks are of losing.
I grew up playing basketball and my dad always took me into the inner city to play on teams with the best players.  At practice many times I often got whooped, but I learned and grew.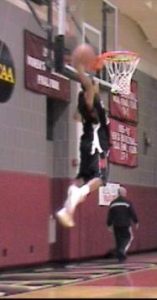 I eventually became the leader of my region in scoring in high school on a winning team and even played college basketball for a year.  What I realized however is that there has to be a balance between the two concepts to really reach your full potential.  Each concept has different perks which can add value to your personal development in business, sports and life.
Being a nobody on a winning team Perks
You get to see first hand what it takes to win and how the leaders of that team carry themselves.
You surround yourself and make contacts with the right network of people.
You get to reap the rewards of being a winner, which can be extremely fruitful even for the nobodies.
Being the best on a losing team perks
If your goal is to become a great leader, sometimes being the best on a losing team can give you the ability to practice leading and really hone your skills so you can eventually be a leader on a winning team. You may even be able to turn your losing team into winning one.  For example Michael Jordan went through many losses and took the game winning shots and missed many times.  However he learned what that responsibility is like and how to focus and take control in crunch time and turned out to be the greatest player ever in history.  Being on a winning team with other stars you may not get the chance to take that winning shot and will miss out on that aspect of personal development.
When looking at this concept in relation to my start up and business career expectations….
If GroupTable were to get venture funding and the investors brought on an experienced CEO to run the company and my equity & position in my own company got diluted immensely, I would be ok, or even embrace this as long as I thought the team I co-founded would win.  My business partner Scott Wall often says it's better to have 1% of $500M than 100% of nothing.
However there will come a point in my business life where I have been on enough winning teams to know what it takes and will want the responsibility to lead my company to success.  Even if I make mistakes, which any successful person has done, you will eventually learn how to handle those situations and excel…just like Jordan did.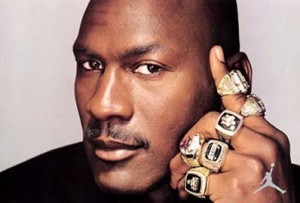 Well…even if it's not quite "Just like Jordan did", you can at least reap great rewards when you learn to focus and control risk in tough situations like he did.
What are your thoughts on this issue…Which team would you rather be on?