By: David Brim
January 7, 2009
I was recently contacted by an aspiring student entrepreneur who wanted some advice on how to start a Web 2.0 company.
After responding back to him via email I thought that my insight may be helpful to others in a similar position.  So with his permission I have decided published certain aspects of our email correspondence here.  I hope this is helpful….If anyone else has any questions feel free to contact me via email: contact [at] davidbrim [dot] org.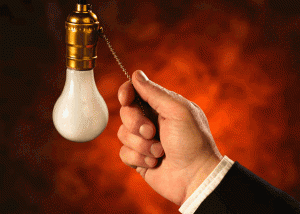 His email…
Hello David,
I'm [name], a student with entrepreneurial spirit at Bowling Green State University.
[other private info regarding past accomplishments and details on venture/idea]
Do you have any advice or suggestion on how can I start my own web 2.0 company?
Happy New Year!
[Name]
---
My response + some added content for this post…
Hi [Name]
Thanks for reaching out. I have a few ideas that I hope will help:
Some people may disagree with this, however I take the "Ready Fire Aim Approach".
Ready: Do enough research to understand the market, how your product will work, ways you'll make money, how you'll grow your customer base etc.
Fire: Jump in.  Once you get started and the ball get's rolling it's a lot easier to continue the momentum and leverage one success to another. Get team members who compliment your skills and build your board of advisers/mentors. Make progress on the development of your product (more info about this below)
Aim: I know from personal experience that things will usually never work out exactly as planned, because the market is always changing. By just getting things started you'll learn a lot along the way through your experience (though it's best to stand on the shoulders of giants and learn from other's mistakes).  Either way if you get things going it's easy to leverage your successes and progress your venture.  Focus on making quality contacts in your niche and then leverage their relationships, and grow your network even more.
The reason I like this approach is that many of the investors I've spoken with have actually told me that they don't even read business plans.  They read your executive summary, listen to your pitch/view your power pt slides, then go straight for the financials. Therefore as long as you know where you want to go for your venture as well as what is feasible and can articulate it to others, as a rule I think it's better to get things moving.
With that said you should still make sure that you have an understanding of your market, the problem your target market is facing, your product, competitors, marketing strategies & tactics, business model and what resources, team members and capital you'll need.
Here is a little more depth on these aspects and what I would include in the plan….
Executive Summary

: This is a compilation of all your sections in a one to two pg doc-written last)

Define market

: Who are your customers (target market & potential other markets) Who are the current players/competition in the market.  What are some recent trends in the industry?

State the Void in the Market

– the problem your target market is facing

What's the solution

(your product)

Elaborate on your product

:  Do this in words and then draw sketches of what you would like on each page (in as much detail as possible). Then create a flow chart of how the user will interact with the site. What pages will lead to what etc. How will the user navigate? The more you can do, the more money you'll save from a designer later. At bare minimum have all the features and information you want written down for each page.

(The sketches, flow chart and info on navigation will be very helpful when you take it to an actual designer…It's way better than going to them and saying "Ummm…I have an idea for a website. Please design it")

Outline your current and future team

.  Who currently exists and what kind of people do you need on your team to bring your vision to life.Find team members that compliment skills you don't have (Colleges are a perfect place to find them. Talk to professors, department heads, other students in a given major etc). If you don't have money to hire them, offer equity (cut them in on the company). That's how we launched GroupTable.

Marketing plan

: how will you grow your user base? (I use the bowling pin analogy– don't try to take over a whole market at once. Target 1 segment (pin) then then the next and so on.  Internet marketing is one good way to go as I articulated in a recent post.

Business Model

: How will you make money or add value to a existing company?

Some preliminary financials

(Simple cost association and projected revenue over 3 month, 6 month and one year should suffice initially.

What other resources do you need?

(How much capital are you seeking, how could you get it angel investment, loan, fund through business plan competitions, or seek some seed funding through family and/or friends.
After you've planned the work, work the plan
Jump in and get started…
Take your diagrams of your product to your potential customers, talk with them, survey them using SurveyMonkey or another survey tool
Once your concept is perfected get it designed (take the sketches and information you created in the product section of your plan I outlined above)
If you can't find those around your campus/community, you can find cheap contractors online, (check out http://www.odesk.com/ We use them from time to time.
Hopefully after you get the design back you'll at least have a coder to add functionality to the design.  (Otherwise you may want to choose a firm that can design or develop your idea as a package deal…this can get expensive though)
Continue the steps of the plan accordingly…Marketing, nurturing relationships with potential collaborators, etc
Be prepared for a lot of late nights and ups and downs, but it's a beautiful struggle and very rewarding.  Once you get the ball rolling good things will continue to happen and doors will open.  Things have really worked out for us thus far using this formula. After launching less than a year ago we have strong traction and a lot of high level partnerships coming to fruition that will excel our growth.  You may also want to check out a recent post I did entitled Ten Great Things About Being A College Entrepreneur. Hope this helps…
Good luck.
If you have any other questions let me know
David Brim
---
Let me know what you guys think…Do you agree with the ready fire aim approach?  What are your thoughts on launching a web 2.0 company?