I Came, I Saw, I Conquered- The Crusade Was A Success
As most of you know, based on my last few posts I have been crusading (Doing SEO techniques) to get my name back to it's rightful spot on the top of the Google Search engine for "David Brim".  I switched my blog platform from blogger to wordpress and ran into a bunch of problems with the SERPS.  I'm glad to say that today while on my lunch break I decided to google my name David Brim and I have officially reclaimed my thrown as the #1 David Brim in the land according to Google.  An added cherry on top is that now I also rank number one for "Dave Brim" as well.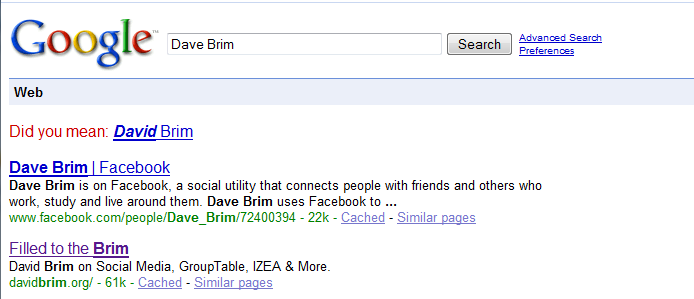 See how I regained my spot by visiting my Crusade for #1 in Google Post.