By: David Brim
February 24, 2009
So many people have ideas for ventures they feel would succeed.  They keep these ideas in the back of their mind and think that one day they may find the time or money to actually launch it.  This will rarely ever happen….Great things may come to those who wait, but are left over from those who hustle.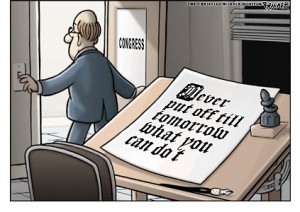 It's all based on risk and return.  If you are involved in a venture that needs full attention to succeed it's ok to put other ideas on the back burner.  However, I feel that just as a successful student may take 5 classes at a time and be able to get good grades in all of them, if you delegate your time and resources properly you can do, and succeed, in multiple ventures at a time.  Again if you are involved in a venture that needs your full attention to succeed and feel the return will be worth it, by all means that venture should have nearly all of your energy.  However if it doesn't and you can put people or resources in place to make something happen….why not?
Diversification is key to obtaining wealth (Any investor worth their commission, or degree would tell you the same).  If you have your hands in a bunch of different endeavors and have proper people in place to help them grow, your likely hood for success & wealth rises immensely.
I can't tell you how many times that I had an idea that I thought would do great and then someone else launches it.  I take it as a compliment, however compliments won't put dollars in your bank account.  Ideas are really nothing until they're implimented.
If you have an idea that you feel could be a success and don't already have your hands in too much, what are you waiting for?  You don't want to be that guy (or girl) that says "Hey….I had that idea" after a million dollar company is born.
There are ways to fund or grow a company with slim to no budget.
Make it happen!