IZEA's Site Get's An Upgrade
I had to make a post to give props to our design & marketing team at IZEA for releasing a new version of IZEA.com.   The new interface allows for so much more informative content and looks great!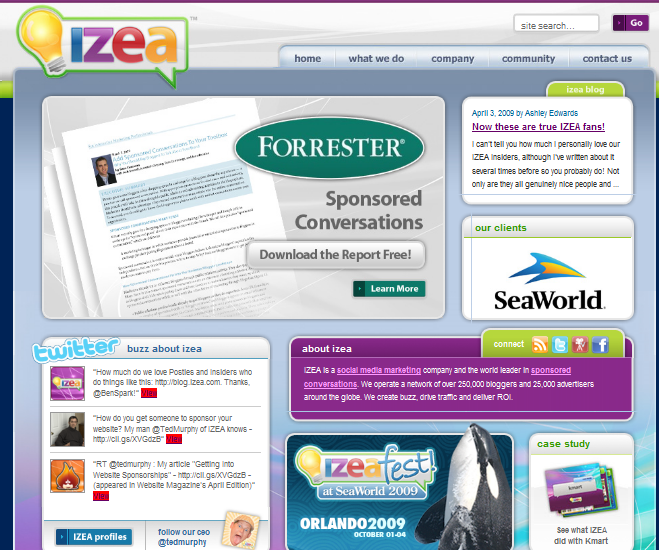 By visiting IZEA's site you can view an awesome case study on IZEA's social media campaign for Kmart and download Forrester Research's recent report on sponsored conversations.  Another great thing that we've added to the new site is that you can see a list of IZEA's clients including brands like USA Networks, 1-800 Flowers, ColdStone, Dockers, and many more.  You can also view a sample of some of the premium bloggers, all of whom I've interacted with over the last few months and our IZEA insiders.
If you haven't checked it out yet, what are you waiting for?