By: David Brim
June 20, 2011
Today I spoke at the Junior Achievement CEO academy to a great group of promising high school juniors and seniors.  The Junior Achievement CEO academy boot camp is a very cool program.  Students must apply to be enrolled and a certain amount are selected.  Students then attend the camp at Florida Gulf Coast University where guest speakers come talk to them about various business related topics.  In addition to listening to presentations the camp goes a step further and breaks the students into groups that develop and present a business plan at the end of the week.  Business leaders from the community then come and judge the competition.
I was asked to speak about entrepreneurship with the goal of motivating the students to begin pursuing their entrepreneurial journey and have a great week at the camp.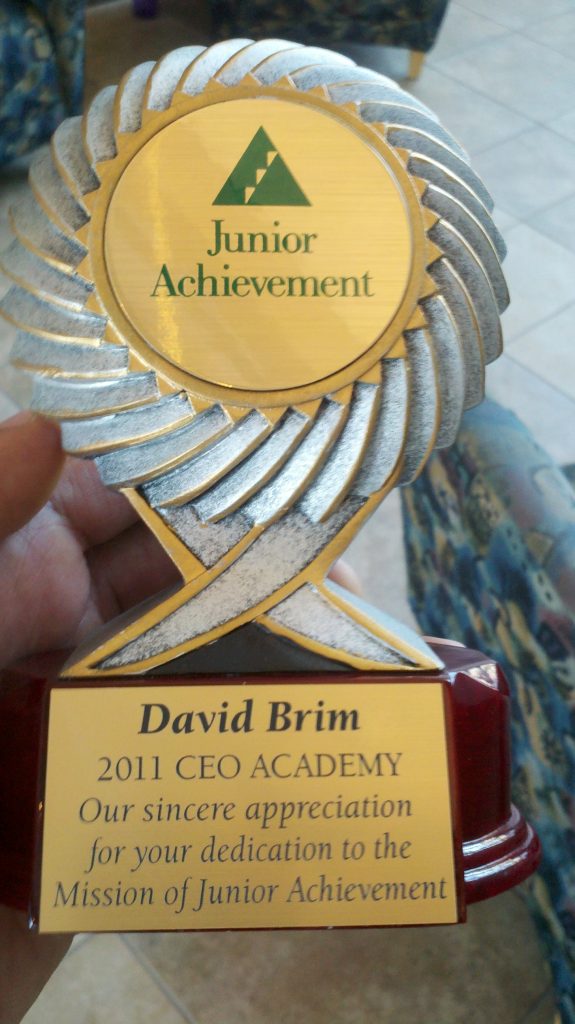 Many people at this age, and many others, want to launch a successful business, but don't necessarily have a start-up or business concept yet.
Rather than talk about how to market a business I focused my presentation on the following topics:
Developing a personal brand– How it provides a solid foundation for entrepreneurial & professional success.
Gaining experience and specialized knowledge-Becoming a student of the "game" you choose to play.
Standing on the shoulders of Giants-Connecting with and leveraging mentors, advisers and thought leaders.
Growing & managing your brand online-Beginning to reveal your expertise online & reputation management
The Entrepreneurial mindset- What to be prepared for, being a problem solver, putting yourself in a position to succeed, etc.
My logic was that whatever business these students decided to go into these principles would help them.
The presentation above doesn't include the personal anecdotes or additional depth I added regarding the topics referenced, but I still thought it would be worth while to share the presentation slides here.
After the presentation the students asked a number of questions, some of them were specifically related to start-ups they wanted to launch.  It was very exciting to see their passion at such a young age.  When many high school students are out hanging with friends, or playing sports, these students committed themselves to learning more to become successful in business.  It was a fantastic experience and I look forward to helping out with Junior Achievement more in the future.