Land More Customers – the book – Coming Soon
Well…I said I wouldn't buy a tablet until I finished my book and that my book would be the first thing I read on it. Yesterday I bought a tablet – An Amazon Kindle Fire HD to be exact 🙂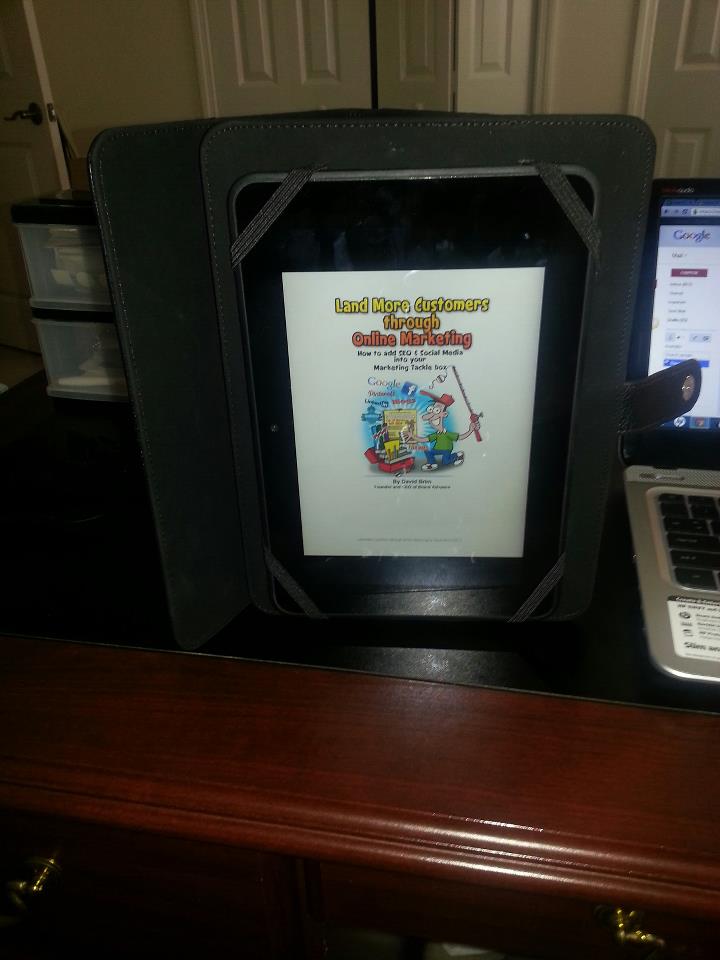 The book was inspired by a Copyblogger guest post I created and compares marketing to fishing. If you'd like to learn more about the book please visit: Land More Customers.
The link above contains a back story of the book and a related presentation that I gave to business owners, marketing executives and economic development professionals.
I am looking for several people who are in the business or marketing world to read it over and provide genuine feedback over the next couple weeks. If interested contact me.
Thanks for the support everyone!