By: David Brim
November 6, 2008
I just had a great conversation with James Betterson about the power of building your personal brand online.  I mentioned that each time you create value-added content and contribute to meaningful conversations online in your respective niche you are building your personal brand and "Flexing your expertise", as my friend Anthony Richardson calls it.
By flexing your expertise through social media you can expand your circle of influence, position yourself as a thought leader and build relationships that could result in potential job offers, business partnerships, additional media coverage etc.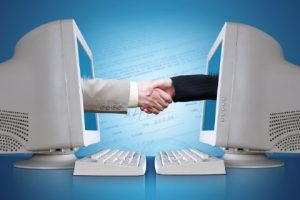 There are many times that I have met someone that I've interacted with on twitter or in the blogosphere and when we met it was like we had been friends for years.  This is very powerful because people often want to do business and interact with people they know and respect.
Something else I would recommend is to create an accomplishment, or achievement page on your website or blog. This is not to boast, or brag, but to establish credibility for yourself and the content you create. (Note: Don't embellish or lie about your accomplishments. Because someone out there will expose you).
Having an accomplishment page also allows you to leverage your successes.  When others can see what you've accomplished for yourself or other companies you've worked with they will be more likely to want to do business with you, hire you, or give you/your company additional coverage in the press.
Just my $.02 for the day!