When to hire internally versus use a marketing agency
Robert Urban, Chief Marketing Officer of Brand Advance, recently wrote an awesome white paper giving suggestions on when it makes more sense for a company to train an existing employee, hire a new employee, or to utilize the services of a marketing agency for various marketing initiatives.
Here's the link to download the white paper: http://bit.ly/cdYzO3
It's well worth reading!
Here's a teaser….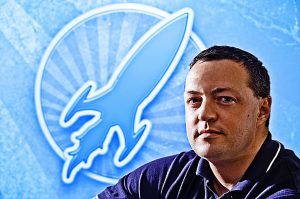 In today's economic climate, businesses have streamlined their personnel. As a result, many of these businesses face challenges beyond their employees' expertise, knowledge, or tools available. Marketing is a key component in any business's success and if your business isn't equipped with the right tools and know-how, what do you do?
You could hire additional employees to conquer the challenges you face or you could train your present staff in the skills needed, thus inundating them with even more pressure. Or you can hire outside help through the use of an agency that is specifically geared toward helping you achieve your marketing goals.
Of course, there is no single right answer for every business as they are all unique and share different goals, objectives, challenges, and resources. Your solution is specific to your business and situation, but there are best practices and guidelines that can serve as a solid foundation when making this decision.
Download the full white paper here: http://bit.ly/cdYzO3
What do you do when you don't have the necessary skills to accomplish your marketing objectives? Do you hire an agency, bring on a team member, or teach yourself? Why?
Feel free to share your thoughts below