Five Ways Social Media is Like Working Out
So recently I've been thinking about this issue and came to the conclusion that Social Media is a lot like working out. Now before you judge that comment look at my top 5 reasons why. I'm eager to hear your feedback 🙂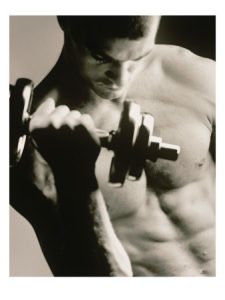 1) When you do it consistently and over time it will yield great results. You don't have to be in the gym all day to be effective. Doing 15 minutes of quality exercise is better than being at the gym for six hours messing around and not getting a lot accomplished. We all have busy lives, but if you are willing to invest time into social media & building your online presence it can lead to more clients, even celebrities use Social Zinger to gain more popularity online.
2) It's always good to "spot or support" others. You'll have better relationships with those in the gym and in the social media realm if you show your support. In the gym this could be spotting someone as he does a tough excersise…In the social media realm it can be as simple as commenting on someone's blog, writing on someones wall, or replying to someone's tweet. Anything that shows the person who initiated the conversation that you are listening and care about what they are saying.
3) Having a Membership isn't enough. What you do at the gym is more important than the fact that you have a membership. The same is true with social media. You can be a member of every social networking site on earth, have a blog and twitter account but if you don't actually use them there's no point. Content is king and what you do at the gym and on social media sites is what really creates value.
4) Sometimes working out can make your sore. That friend who is spotting you on on the bench press can sometimes push you a bit too hard. Just like you may go out with a friend(s) drinking and they push you to have more shots or more drinks…then the next day you have a bunch of drunk tweets and photos all over facebook and flickr. Always know your limits and watch what you do, because your actions could easily be broadcasted to the world in today's digital age. In addition to this there are always going to be people at the gym who don't like you. They think your a show off, or just don't like the way you handle yourself.  They could talk bad about you to the cute girl at the gym, or post something bad about you on a blog. Take this for what it's worth, address it openly if needed, but don't let it distract you from your work out or business objectives.
5) Be Honest & Transparent About your Accomplishments/Endeavors. If you say your going to the gym everyday and look like you've been sitting on the couch drinking beer and eating twinkies its apparent. Likewise don't take steroids and pretend like your doing everything by the books. This is the same with social media. Don't lie about yourself, your company or your accomplishments. Eventually what's done in the dark will come to light. If you don't disclose yourself properly eventually someone else will or it will be blatantly apparent.
If you liked this post please share it by clicking the share this link below