Flutter to Replace Twitter?
Rumor has it that a new innovative social media site and nano-blogging software is growing extremely quickly and according to it's numbers is poised to surpass and overtake twitter within several months. It's name…Flutter
Obviously this is a joke….The video does pokes fun at some real issues though. For instance what's next in the realm of social media. Twitter has been around since March, 2006…That's over three years!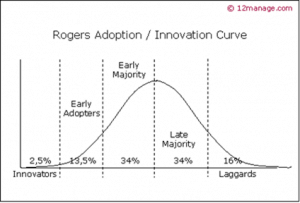 The early adopters of social media & technology, people like Brian Solis, Chris Brogan and others have been using twitter for a very long time, however it hasn't been until the last 3-6 months that there seems to be a twitter boom amongst the main stream. Maybe it's because Barrack Obama is on twitter or celebrities like Ellen, Puff Daddy, Austin Kucher and more are now active on twitter.   What's interesting is that my girlfriend @Lindsay273 is now active on twitter when a year ago she used to make fun of me for using it and didn't quite get it.  Technology is constantly evolving and there's always something next on the horizon, something that the early adopters begin to migrate towards.  I once heard one of the founders of twitter mention that they want twitter to be a social utility like a telephone.  There are also stories of people using twitter in strange ways such as turning off the lights in their home or allowing your un-born baby to tweet, but will twitter every be adopted as a main stream method of communication like email or the telephone, or will it just get acquired and trail off over time?