How I got started in Real Estate investing
Anyone that knows me well understands that just like these Indianapolis real estate investment companies, I have also been a big fan of real estate investing for quite some time. Recently I was asked how I got started in real estate investing, so I decided to share for everyone. You can also check out https://www.ilisters.com/cyprus/property/for-sale/in-limassol for Limassol properties.
The backstory
My first real estate investment was seven years ago this month (November, 2010). I had just gotten engaged to my now wife Lindsay, and we were planning a wedding.
After meeting with various vendors we realized that wedding that we wanted would cost $16,000+. Even though I wanted the day to be magical and more importantly wanted my future wife to be happy, it was hard to justify to a young entrepreneur (one to two years out of college) dropping $16,000+ on one day.
Then I thought to myself, what if we didn't have to come out of pocket for this wedding and have everything that we wanted? But how could that be possible?
The plan
After going through our personal finances I came with a plan. Our largest expense by far was the apartment we were renting ($1,350+ per month) or $16,200 per year. Nearly the same amount we would need for our wedding. Then it hit me. If I could invest in a duplex, live in one side, and rent out the other side to cover costs, I could virtually eliminate our rent expense. Then the money we would be paying for rent could go towards the wedding and the property could continue to work for us into the future.
The deal
The night I came up with the plan I found a duplex that I liked. The property was just south of downtown and built in 2008 (only two years old at the time). It was a foreclosure and the price was right. I did some numbers and was ready to jump. I pitched it to Lindsay and…she turned it down!
After working on her for a day or two she was convinced. It became much easier to convince Lindsay when she saw how nice the property was. She also knew how passionate and sure about this strategy and deal I was, so went along with it.
The benefit
The plan worked to perfection. We scheduled our wedding one year out and the savings from not having to pay rent enabled us to pay for our wedding cash with no debt. Today we still own our first duplex and it continues to add value to our lives. Years ago we moved out of one side to purchase another primary residence and now have both units working for us, plus are benefiting from the great appreciation and rental increases that the area Orlando downtown area has seen.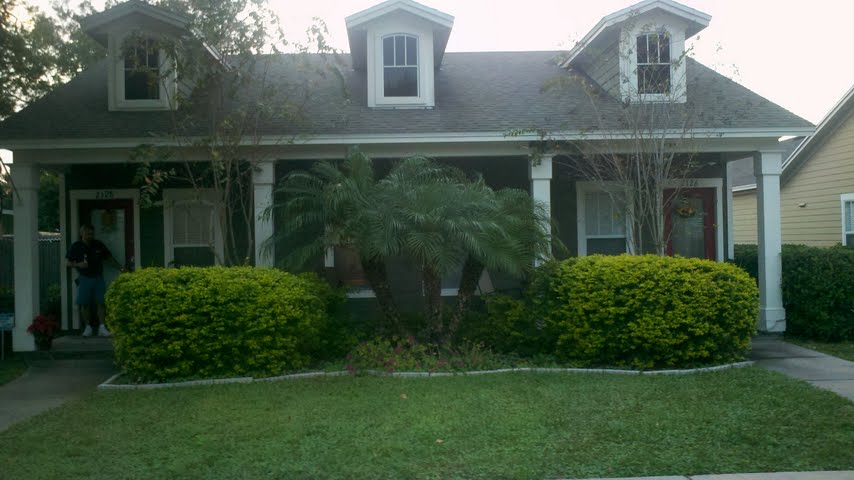 From then to Now
After seeing the success we had in our first deal I knew I wanted to grow our investment real estate holdings and help others do the same. In 2014 I earned my real estate license to learn more about the real estate industry, help others in my network looking to acquire investment real estate, and find new promising deals to invest in. Today my commercial real estate services (sales, leasing, buyer representation) are offered through Results Real Estate Partners in Lake Mary, Fl.
Though I am still very involved in marketing consulting, there is no better wealth accumulation strategy in my opinion then purchasing the right multi-tenant investment property.
By investing in multi-tenant investment properties you benefit from:
Monthly passive income
Property value appreciation (our first duplex investment has more than doubled in value since we purchased it)
Tax benefits from depreciation and interest write offs
After this initial purchase we continued on to purchase another duplex and now our focus is on acquiring multi-tenant commercial real estate investments.
Nevertheless, we are very fond of the first duplex we acquired and our journey into the world of real estate investing.
I hope that you found our real estate investment backstory to be helpful! If I can assist in any way, or if you have questions, please don't hesitate to reach out.